This is definitely the most wonderful time of the year! I love the holiday season!
If you've been following my blog for some time now then you know that October, November and December are like my holy trinity! The pumpkin and cinnamon flavored foods, the fall fashion, the weather, the events, the "dress up for no reason" days…I LOVE THIS TIME OF YEAR!
But the more I look forward to this year's shopping trips, outings and frolicking adventures, the more I'm weary of even leaving the house. As happy a time this should be for everyone everywhere, the holiday season could be the most stressful and exhausting time of year, for several reasons.
While I'll take the six unnecessary trips to the food store, cruising the mall parking lot for 30 minutes just to find a spot, here are four things I will not tolerate this season!
5 Things I Have No Gaddamn Time For This Holiday Season
Bad customer service – Girrrrrrrrl, let me tell you something! The next rude employee I encounter, will get fired and it will be all my fault! The time when everyone is in a holly jolly mood is not the time to be running into insubordinate, rude, salty workers who have clearly forgotten how they pay their bills. No time is a good time for piss poor service, and I always call it out when I see it; but over the course of the next few weeks, I'm going into happy mode and will not allow anyone to spoil that! Calling all bosses, supervisors, managers and overseers…whip your employees into shape or wish ya did!
Nosey Family – See, I'm 31 and my birthday is just 3 weeks before Christmas. I'm not engaged, not married and don't have any kids. That said I'm not here for the, "so when's the wedding? Any kids yet? Did he pop the question?" questions! It's real inappropriate and rude to constantly bark down someone's throat about these very personal matters. Besides who tell you I want a husband and kids anyway?
Unnecessarily long lines – We know Christmas is coming. We always know when Christmas is coming, so please for the love of God, don't wait until the 11th hour to do the things you could be doing now. Like buying house paint, or purchasing your dinner plates. I know we all love the hustle and bustle that comes with the season, but it's really unnecessary to a point. Start making your preparations now, make life easy for all of us!
READ ALSO: A Different Kind of Grief: Mourning the Family You Never Had This Holiday Season
Bad food – No ma'am, now is not the time! You cannot mess up Thanksgiving nor Christmas food! There are gonna be so many events and parties and shindigs coming up and everyone will prepare a spread! Please, please, please use a recipe book or hit up your grandmother for some tips! We all know how Thanksgiving turkey should taste and how Christmas ham should look…don't go experimenting fam!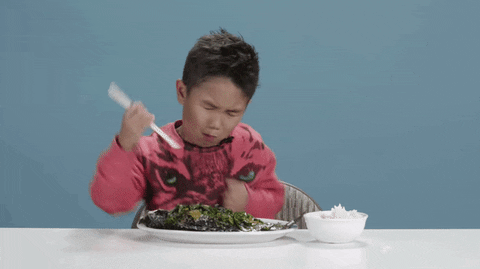 Ugly a$$ Christmas decorations – Lord deliver whomever it was who was in charge of the downtown decorations last year! They were so ugly, they even made news headlines! I'm really not in the mood to be driving around the island with sheet sets and bed in a bag hanging from the middle of Bay Street! I get so jealous when I see the way other cities are beautifully and creatively decorated and we're stuck with the junkanoo throw aways! I'M NOT HERE FOR IT! Give us the beauty and creativity we deserve!
WHAT PET PEEVES ARE YOU NOT HERE FOR THIS HOLIDAY SEASON? LET ME KNOW IN THE COMMENTS!